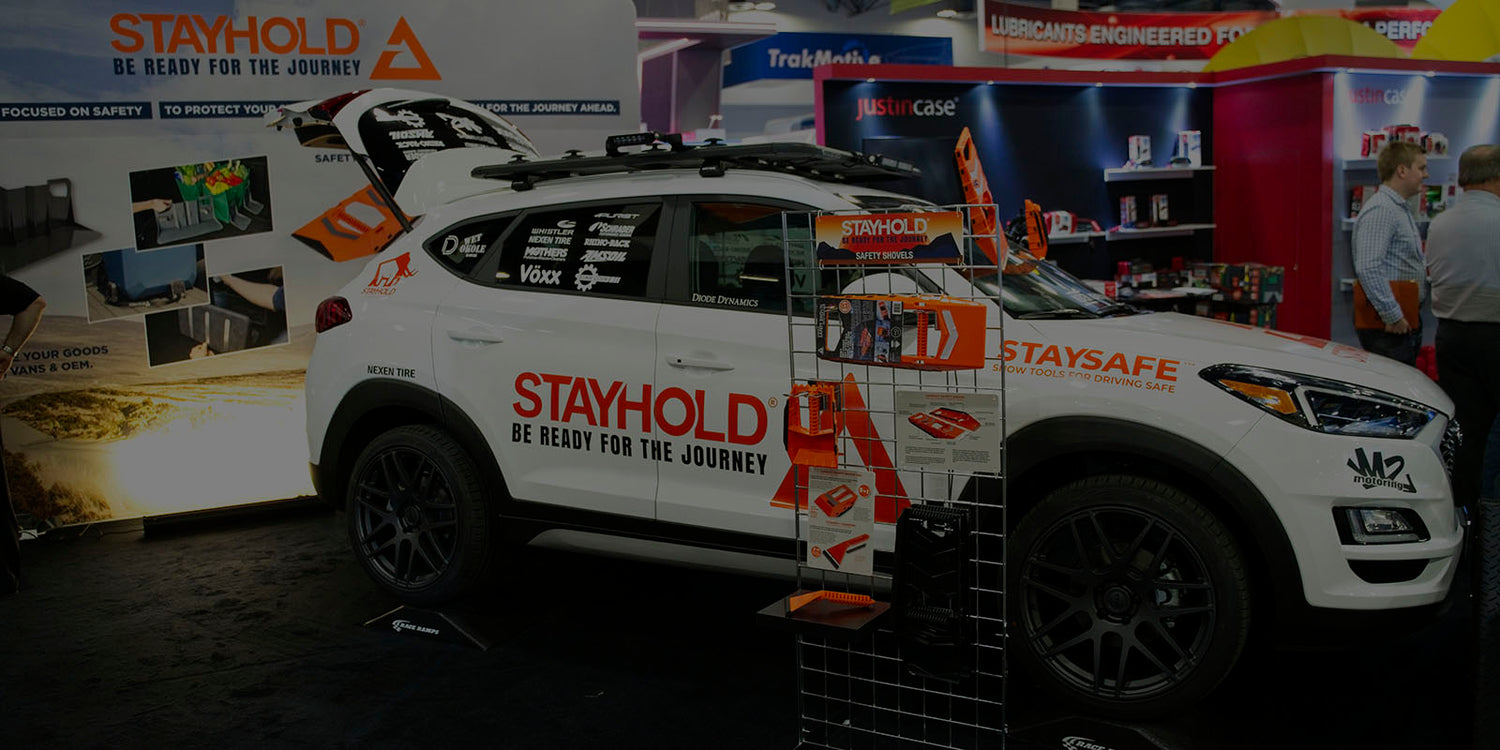 WHAT WE DO
We are all about keeping you secure, and protecting your stuff with ease and convenience while you are on the go. We make products focused on simplicity of use and design so that you can get on with things knowing that we are there to hold your stuff when needed.   Everything we do is unique and designed from the ground up to perform. We don't compromise so you don't have to. We design to bring you and your goods securely. #webringsecure
WHERE WE STARTED
In 2013, one of our founders Michael Culleton was frustrated by not having a good solution for keeping loose items in place in his car. Working in sales and logistics, he was always carrying important goods and was tired of using makeshift setups to keep everything organized. Around that time he met industrial designers Alan Harrison and Ben Millett and not long afterwards the 3 founded STAYHOLD® Products with their first product the now Classic STAYHOLD®. It was a game-changer in the personal cargo management space with nothing comparable on the market in terms of design, functionality, simplicity and ease of use. This launched the company to a global audience and set us on a path to continue product development with other versions and accessories.
WHERE WE ARE NOW
9 years on and we still feel like a startup but we have been through a lot and found many wonderful customers and partners along the way. STAYHOLD® has found itself as one of the key players in the consumer cargo management market with collaborations with multi-nationals and other companies looking for unique cargo and securement solutions.   Much work has been happening in the background on product developments focused on improving how we secure and deal with goods and cargo in daily life so we can bring unique solutions to our customers. 

WHY WE DO WHAT WE DO
Our very first product was about making a simple solution practical and efficient so it could be affordable and available to as many people as possible. Good design shouldn't come at a premium, it should be standard and available to all. This is what we aim to apply to everything we do and knowing that we can make slices of life easier, more secure and more enjoyable is what makes us keep thinking of ideas.
WHATS NEXT
As I mentioned we have been working on a lot of development behind the scenes... while also expanding our distribution and retail network. STAYHOLD® to us has become an ethos for organizing and securing the goods and gear we carry every day, no matter what space we're in or traveling. This is what we want to bring to you. Products and solutions that improve how you carry, store, use, secure and protect your things.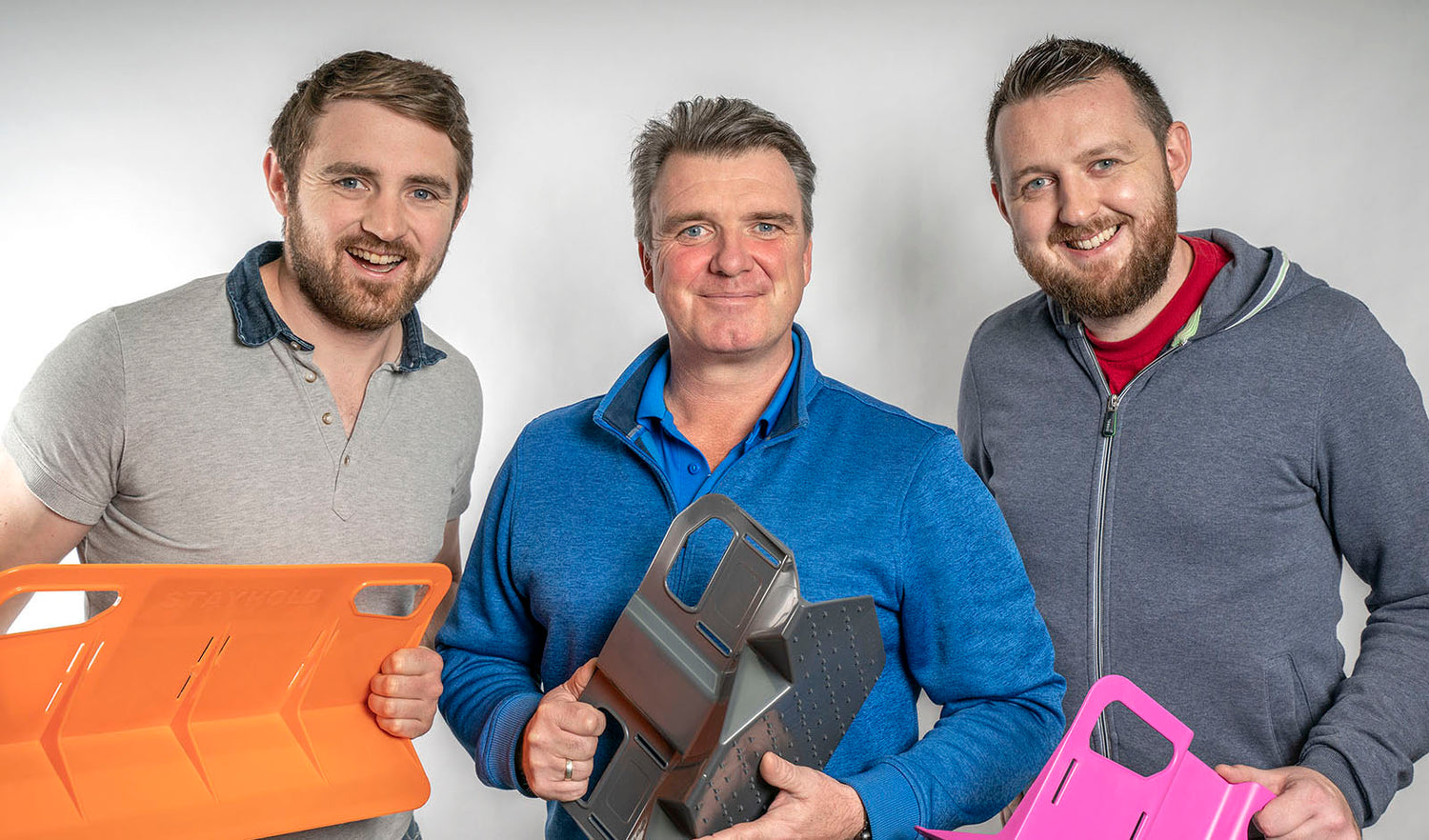 WHO WE ARE
We're just Ben, Mick & Alan, three guys who love design, business and making products to solve problems. We are also lucky to work with great people who help to make everything possible, here in Ireland & our partners around the world.
THANK YOU
Thank you to all of our amazing customers.
You are part of the journey and we wouldn't be here without you so thanks so much and if you're reading this please sign up below to continue the journey with us.
Slán go fóill
Choosing a selection results in a full page refresh.